Ever gone from famous to infamous overnight because your network went down and dragged your toll-free down with it?
It can be soul-scorching. In 2023, it's also quite probable. So how do you prepare yourself? We'll help you figure it out below.
Not a fan of reading? Watch this webinar instead.
Your customer conversations are at risk!
Despite inflation, a whopping 63% of consumers are ready to pay more for great customer service. Price and customer service have emerged as critical considerations in high-stakes purchases. Rightfully so, given how inflation has reduced the purchasing power of money.
With 68% of consumers preferring to phone in when customers have a problem or need help, businesses now have greater motivation to ensure that their toll-free offers a stellar experience. Yet, customer calls continue to fall prey to outages.[1]
2022 was a year of several high-impact outages affecting applications and businesses. Massive growth and overtaxed network infrastructures often didn't handle growth well. The result?[2]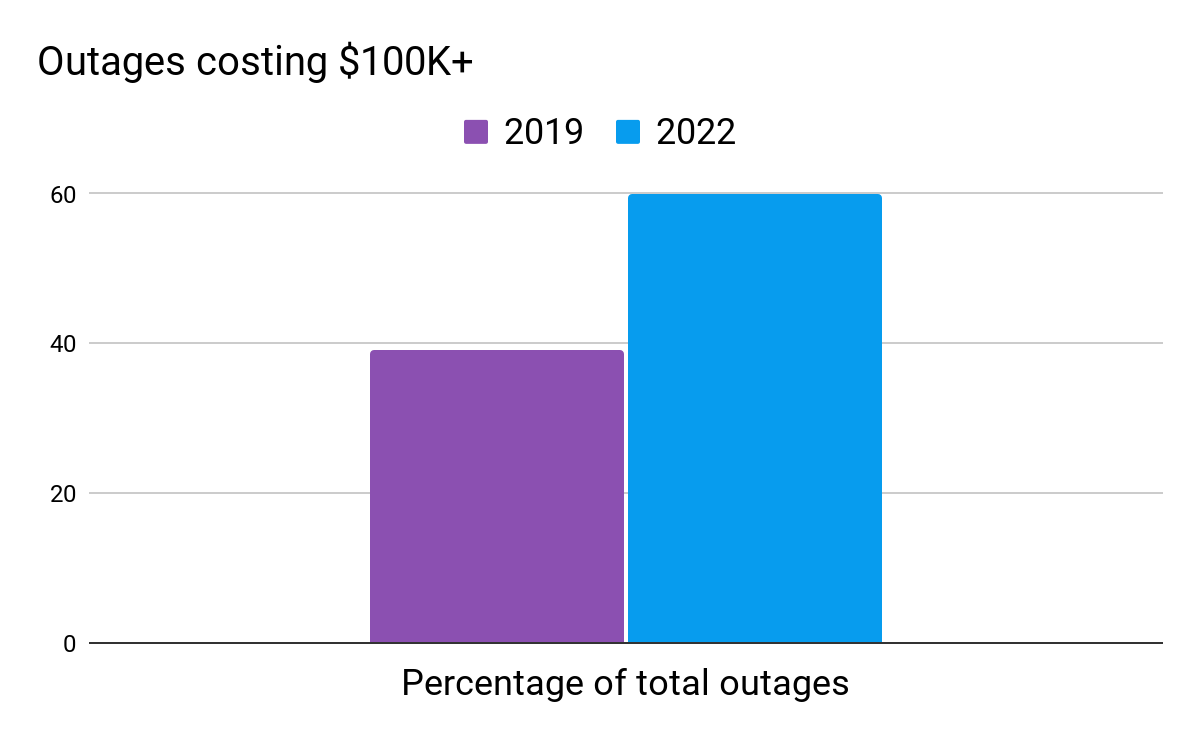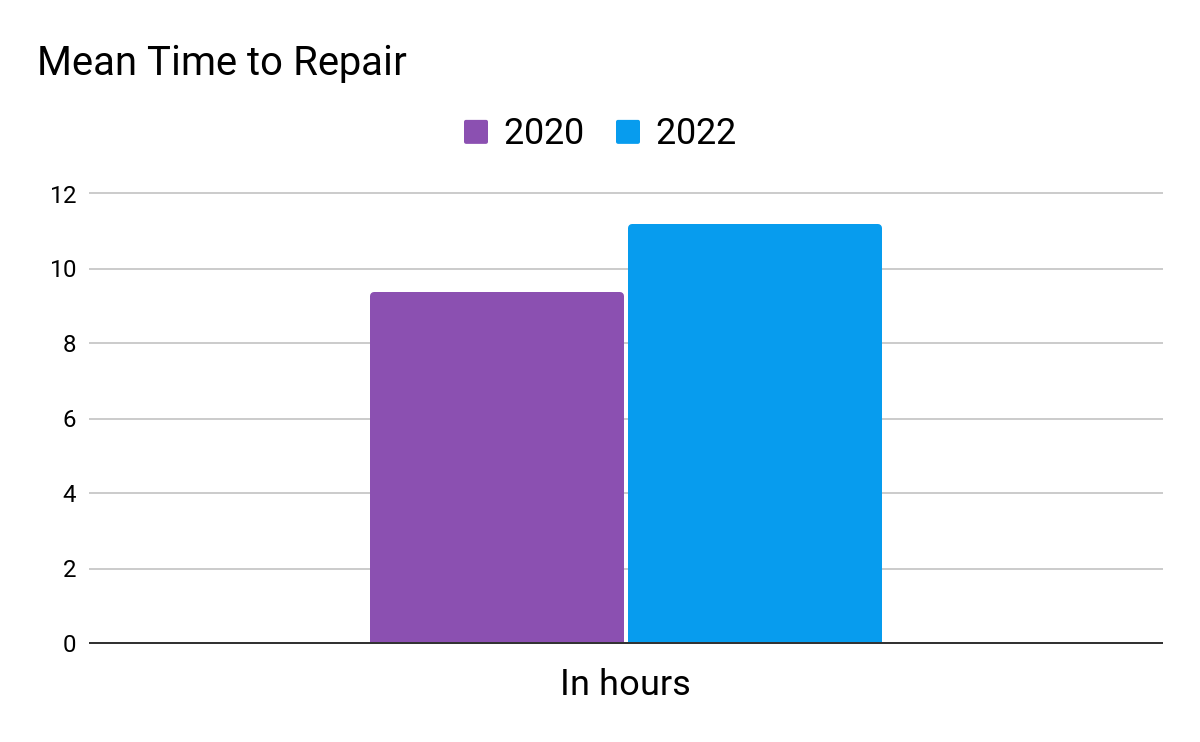 Toll-free resiliency gaps leave your CX the most vulnerable. On the flip side, anticipating and closing these gaps by simply partnering with the right network provider sets you up for a sustained CX advantage.
Your biggest toll-free risks
| | | | | |
| --- | --- | --- | --- | --- |
| 468k+ People were disconnected during Hurricane Ida[4] | 9.7M DDoS attacks took place in 2021[5] | 43% of significant network outages arose from power outages[6] | 40% of organizations have suffered human error-led outages[6] | 3M people were disconnected at once by a freak accident[7] |
Toll-free outages erode customer trust. They can create negative experiences on both sides of the phone, for the customer and agent. Did you know it costs five times as much to attract a new customer[3] than to retain an existing customer?
Typical toll-free outages vary across causes and sizes. Understanding your risk factors helps build a strong resiliency strategy.
1. Natural disasters
Natural calamities like floods, hurricanes, earthquakes, and the like often impact network infrastructure first. When Hurricane Ida caused landfall in Louisiana, 1,400+ cell sites went down. At its peak, Louisiana suffered 52% cell site outage, waking up companies to the implications of natural disasters for network resiliency. [4]
How to prepare
Most network providers often overlook reinforcing their networks against natural disasters as it requires sustained effort and visibly, has a low return on investment. For your toll-free, look for a network provider who:
Considers resiliency an essential component of their network philosophy
Has a geo-redundant network through server redundancies located in diverse geographical locations
Has built resiliency into the network this way, rather than as an afterthought
2. Cyberattacks
Networks are often victimized by Distributed Denial of Service (DDoS) attacks, which are cyberattacks that take down network resources by drowning them in a high volume of malicious traffic, leaving them unable to operate. DDoS attacks increased by 14% between 2019 and 2021. And in 2021, there was one DDoS attack every 3 seconds. On average, a DDoS attack can cost organizations $20,000-$40,000/hour.[5]
How to prepare
Cyberattacks differ in their anatomy so it might take more response time to solve each one. Spot a network provider who:
Can set you up with multiple toll-free redundancies, while the attack is handled
Has a disaster recovery solution for disruptions in their core network
Makes both types of toll-free fallbacks hands-free to reduce/eliminate the need for manual intervention and toll-free fire drills
Actively monitors their network and redundancies 24/7 for your peace of mind
3. Power outages
Power outages can directly impact a network and hence, your mission-critical toll-free. In December 2021, a power outage at a Manchester-based data center brought numerous businesses to their knees on one of their busiest days of the year.[7] Can you imagine the revenue implications?
The biggest cause of power outages can be traced back to Uninterrupted Power Supply(UPS). During natural disasters too, power outages compound the problem–which happened during Hurricane Maria in Puerto Rico.
How to prepare
Figure out what your carrier's network scorecard looks like. Can they offer:
99.999% uptime of their core network
A high customer satisfaction score (95%+)
24×7 customer support that can get you access to cross-functional experts for out-of-the-box solutions when you need them the most
Take back your toll-freedom
Turn on cruise control with Bandwidth's 5x carrier redundancy, global reach, and RespOrg capability.
4. Human Error
Human errors can be quite expensive for your CX. In 2017, a contractor accidentally switched off the UPS at an airline's critical data center, causing a power surge damage when it was switched back on.[7] This incident grounded their entire fleet and left thousands of passengers stranded.
Of all the human error-related outages, 85% arise from the failure of existing processes or lack of adherence to them.[6]
How to prepare
While internal human error incidents could be difficult to quantify for a network provider, social proof with a focus on operational efficiency can validate their resiliency. A reliable network provider will:
Be cloud-native and API-first to reduce the human error margin
Have a high customer satisfaction score (95%+)
Offer operations automation (through operational APIs) and other toll-free management efficiencies
Be a trusted partner to industry biggies (communications platform providers, enterprise telephony consumers)
5. Freak incidents
These are dangerous to your toll-free simply by being unpredictable in their scope and timing. In 2011, a 75-year-old lady scavenging for scrap metal in Georgia dug up cable and severed almost all of Armenia's internet connectivity, disconnecting almost 3M people for 5 hours.[7]
Imagine having to justify that when people can't connect to your customer service.
How to prepare
Spot a network provider who demonstrates sophistication in its network expansion, toll-free solution, and approach to solving telecomplexity. You have a winner if you see:
Toll-Free resiliency FAQs
How do I protect my toll-free traffic against disruptions?
→ For disruptions of ordinary scope, you can:
Have toll-free redundancies by engaging and managing backup toll-free providers
Proactively manage capacity across these providers during a disruption
Or use an aggregator of toll-free providers for fewer relationships
→ For extraordinary disruptions, you need
Toll-free disaster recovery that helps bypass your critical traffic around core network disruptions
Active traffic monitoring and intelligent routing management
Is there an easy way to manage all the redundancies?
Indeed. More toll-free resiliency shouldn't mean more telecomplexity for you. Juggling multiple vendors for toll-free fallbacks and disaster recovery can take your resources away from your core business.
The right carrier can offer you both toll-free redundancies and a toll-free disaster recovery solution, managed in one place, hands-free.
Additionally, being your own RespOrg has various hidden costs. Have you checked whether your carrier can be your RespOrg too and share your toll-free management workload?
What's the difference between toll-free redundancy and toll-free disaster recovery?
Let's understand this with an example. Bandwidth's 5x carrier redundancy for toll-free is different from our toll-free disaster recovery solution, Call AssureTM.
5x carrier redundancy – These are through our direct peering relationships with other Tier-1 carriers. If one of these networks goes down, your toll-free traffic is re-routed based on capacity, hands-free. We actively monitor all these networks and activate redundancies almost immediately if one of them fails.
Call Assure – This disaster recovery solution activates during extraordinary disruptions that disrupt the core network. Call Assure routes the traffic safely around the core network, insulating from any impact, without you ever lifting a finger.